Based on the proven design concepts of Jenbacher Type 3 and Type 6 engines, Type 4 gas engines are characterized by high power density and outstanding efficiency. Enhanced control and monitoring provide easy maintenance capabilities, as well as excellent reliability and availability.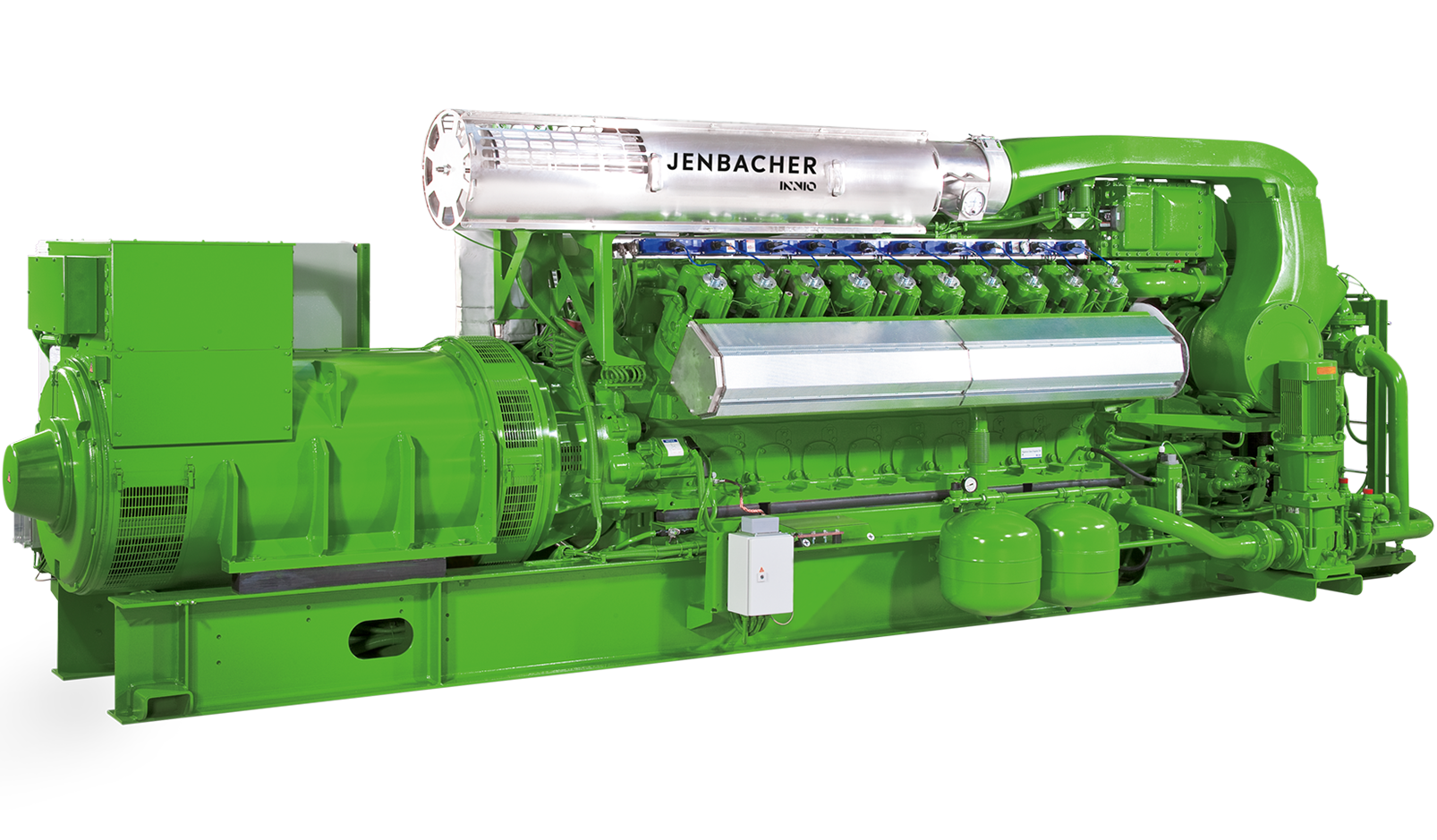 Proven Efficiency
Offering superior efficiency with an innovative engine concept, Type 4 engines save on fuel without sacrificing flexibility or reliability.
The flexibility to do more
The Type 4 is available in 50 and 60 Hz and features fuel and solution flexibility—making it an excellent choice for more than 10 different applications.
Reliability you can count on
With their reliability, dependability and high degree of availability, it's easy to see why over 2,000 Type 4 engines have been delivered.
Jenbacher Type 4 engines have the same design, emissions control, and waste gas-to-energy capabilities as their Type 2 and Type 3 counterparts, plus high power density and outstanding efficiency in their power range.
High-power turbocharger allows optimal operation at higher air intake temperature and altitude.
Four-valve cylinder head features enhanced swirl and channel geometry using advanced calculation and simulation methods, resulting in optimal cooling and combustion conditions.
The Type 4's crack connecting rod reduces bearing wear and is easy to maintain.
We also offer wide range of updates and upgrades for Jenbacher Type 4 gas engines..