Introduced in 1976, INNIO's Jenbacher Type 2 gas engine offers high efficiency power with a robust design. The stationary engine concept provides excellent durability, while enhanced components and a proven control and monitoring model give the Type 2 engine outstanding reliability.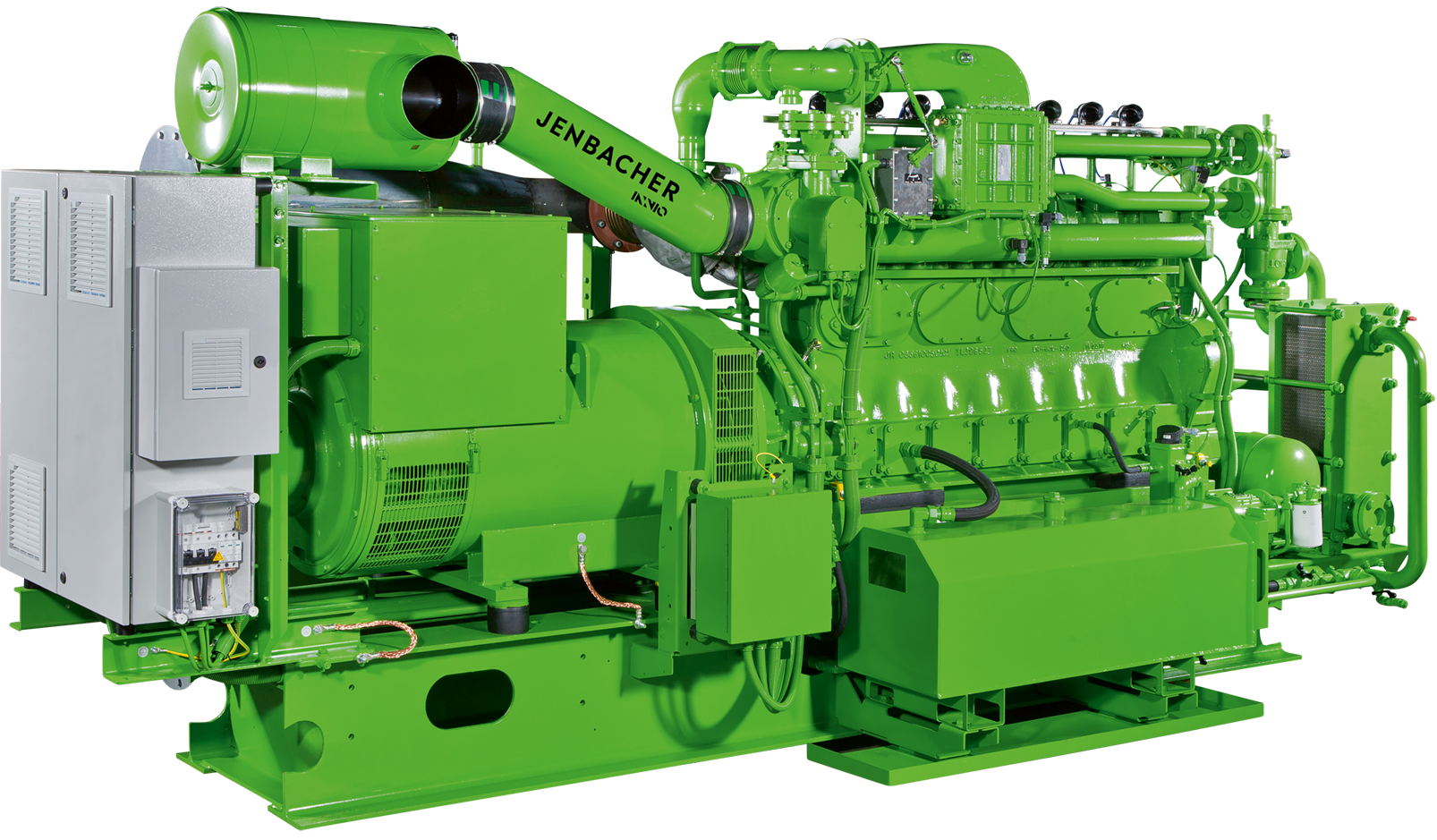 Total flexibility
Depending on customer needs, the Type 2 can use a variety of gas types to increase efficiency levels and reduce industrial emissions.
Reliability for all scenarios
The Jenbacher Type 2's turbocharger bypass is able to compensate for extreme operating conditions.
Complete efficiency
Enhanced combustion provides maximum efficiency, no matter how it's being used or what fuel is desired.
With their durability, reliability, and fuel flexibility, Jenbacher Type 2 gas engines have an unmatched worldwide reputation of getting the job done.
High-performance long-life spark plug for reliable operation.
Applicable heat sources include engine cooling water, oil, mixture gas, and exhaust gas.
Applicable gas types include:

natural gas
associated petroleum gas (flare gas)
propane
biogas
sewage gas
landfill gas
gas from mine methane drainage
other special gases (e.g. coke oven gas, wood gasification gas and pyrolysis gases)