Compact solution improving power suppy
Container heat and power plants are a response to the modern needs of investors. It is a compact solution that optimizes not only costs, but also the space used – 1MW cogeneration systems are located on an area of ​​only 36 m². Containers are a response to the urgent need to increase the supply of electricity or heat without the need to invest in cubature facilities.
It is possible to create a container heat and power plant in the range from 0.5 MW to 10 MW, which gives a wide range of application possibilities. The implementation of such a solution turns out to be particularly practical in locations that are difficult to access for system heat or electricity suppliers, as well as in places excluded from system supplies for high power connections due to industrialization or urbanization.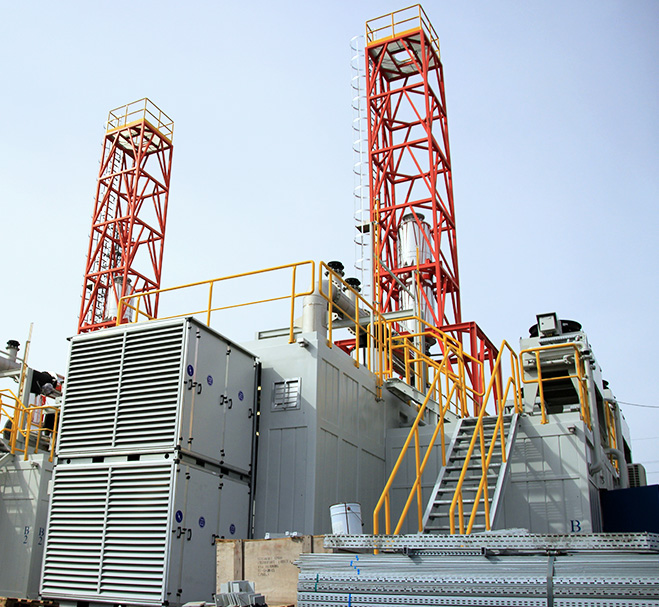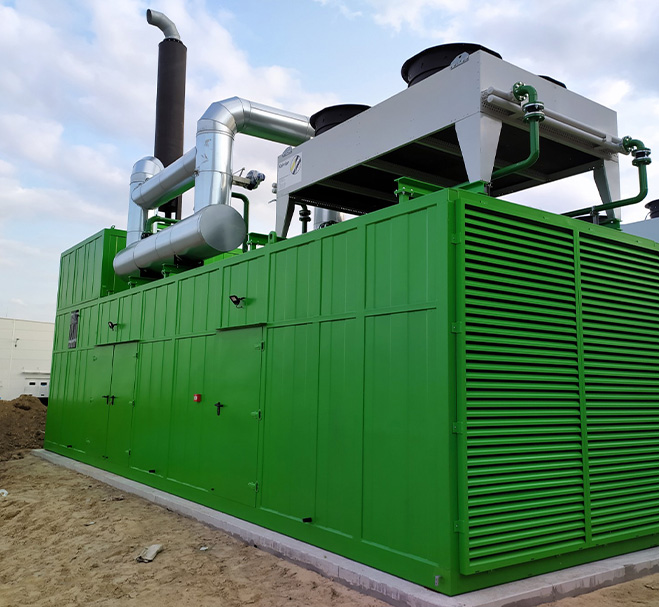 Comprehensive cogeneration facilities
The use of a cogeneration system in conjunction with a container gives the opportunity to create a functional modular system. Installation becomes flexible and is not tied to a specific location, so it can be used in various environments, adequately to the needs. Moreover, such a solution, through the optimal foundation and soundproofing of the container, guarantees compliance with the noise standards at the boundary of the investor's plot. Container systems provide an unlimited possibility of further expansion of production capacity along with the increasing demand for energy.
Entrepreneurs from various industries decide on container heat and power plants, including manufacturing industry, heating industry and horticulture. The investment has many functions, incl. it reduces production costs, increases production capacity, and also supports existing energy sources or an alternative to inefficient and costly systems.
Container heat and power plants from Ferox
Precise definition of needs and local possibilities allows you to create a tailor-made solution for a given company or institution. At Ferox, we specialize in creating concepts for the installation of cogeneration systems in heating and industry. We carry out technical and economic analyzes so that the cogeneration systems in container housing or soundproofing housings are individually designed for specific conditions, characteristic for the client's business profile. We also offer the integration of cogeneration systems with traditional technology or innovative solutions, which will translate into optimization of energy efficiency.