Service
Our service department offers 24-hour warranty and post-warranty service for gas engines and accompanying installations throughout the country. We carry out all activities individually, and we adjust the scope of the contract and commercial conditions to the expectations and needs of customers. We use our human and technical resources efficiently, which means that we not only offer efficient and effective operations, but also competitive prices.
By focusing on the continuous development of the service department, we make every effort to provide you with the highest quality of our services. Our specialists have completed many projects, which makes us the leader in the country in the energy industry related to cogeneration systems – from design, through implementation, to maintenance and service works.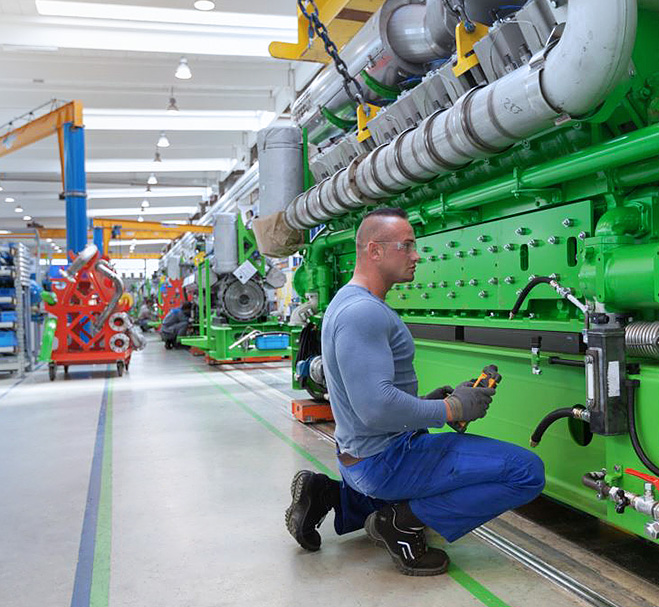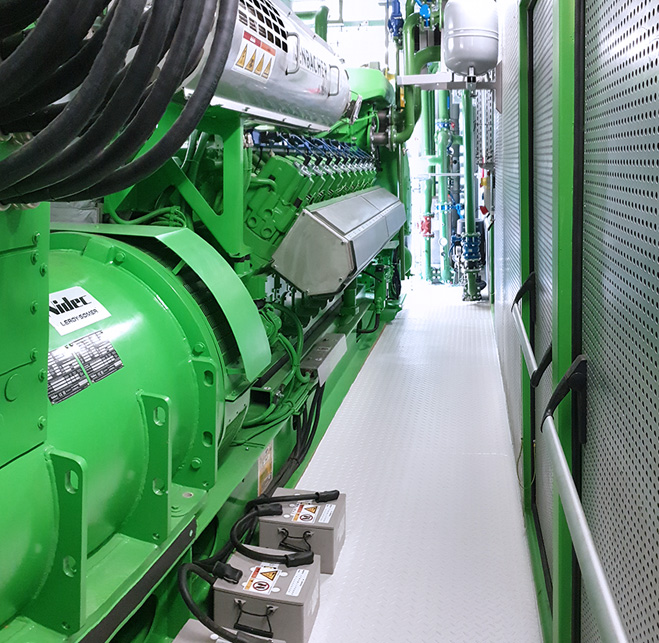 Authorized service of Jenbacher and Waukesha gas engines
As the official distributor of the gas engine manufacturer, we are authorized to provide maintenance services for Jenbacher and Waukesha devices. We strive to ensure trouble-free operation of devices, however, when there is a problem with the engine, installation or accompanying devices, our service technicians, based on their knowledge and experience, will solve it quickly and efficiently.
When accepting Jenbacher and Waukesha gas engines for service, we conduct an expert opinion, diagnose the problem and establish an action plan. We use original spare parts, and each repair is done in accordance with the art and according to established procedures. In addition, as an authorized service of Jenbacher and Waukesha gas engines, we guarantee technical support and training for personnel in the proper use of devices.
Service of gas engines and accompanying installations
At Ferox, we provide maintenance services not only for our own installations, but we also take care of each device or cogeneration system. We provide maintenance services on the basis of orders or permanent long-term maintenance contracts.
As part of them, we provide:
Comprehensive service of the entire installation
24-hour service readiness and quick response time
24/7 telephone support
Maintenance works and technical inspections
Training of technical personnel
Modernization works